Female singers 'flogging themselves as sex objects': even music industry figure says it's gone too far
When a leading music industry figure says things have gone too far regarding pornography imagery in music video clips, then you know things have really gone too far.
Mike Stock, formerly of Stock Aitken Waterman records and best known as Kylie Minogue's former producer, has gone public against the music industry trend towards pornographic music videos and the way it has become pretty much normal for female artists to allow themselves to be depicted in highly sexualised ways. "Ninety-nine per cent of the charts is R n B and 99 percent of that is soft pornography", Stock said.
Two pieces worth reading on this.
The first in the Mail Online, titled 'Lady Gaga IS poisoning children's minds'
Pop music has always used subtle sexual innuendo, but once it wasn't de rigueur…

Now raunchy R&B and hip-hop seem to have a stranglehold on the market, so that what used to be edgy and extreme is now the commercial mainstream.

One of the results is that female singers are happy to flog themselves as sex objects…

Female singers seem to think that the only way to sell their albums is to flash their gussets, while looking mean, vacant and up for it… 

But such porn-fashion infects the majority of pop videos — from Katy Perry's wide-eyed suggestiveness to Britney Spears's tired old sleaze.
My mate Melinda Liszewski, also a founder of Collective Shout: for a world free of sexploitation  has just posted this piece on the Collective Shout website, 'Soft core porn on Saturday mornings'. The blog post contains some really good ideas about what you can do about this and reminds us that the Government agreed stronger regulation of music videos was required. If they are re-elected, make them act on this. If they aren't, work on the new one!
'A scathing examination of pop's use and abuse of women'
If you want in-your-face, take no prisoners, powerful documentary evidence of the contempt for women in today's music videos, Dreamworlds is a must see. I saw it last year on a get together of fellow Collective Shout activists and felt shaken by the experience. The scene of Nelly swiping a credit card down a woman's backside in the clip for 'Tip drill' is chilling. So is another of male singers entertaining themselves by throwing chunks of raw meat against a woman's naked body. A perfect illustration of their view of women as meat, really.
Produced by Media Education Foundation, Dreamworlds 3 is described here:
…the highly anticipated update of Sut Jhally's groundbreaking Dreamworlds 2 (1995), examines the stories contemporary music videos tell about girls and women, and encourages viewers to consider how these narratives shape individual and cultural attitudes about sexuality.

Illustrated with hundreds of up-to-date images, Dreamworlds 3 offers a unique and powerful tool for understanding both the continuing influence of music videos and how pop culture more generally filters the identities of young men and women through a dangerously narrow set of myths about sexuality and gender. In doing so, it inspires viewers to reflect critically on images that they might otherwise take for granted.
Watch the trailer here: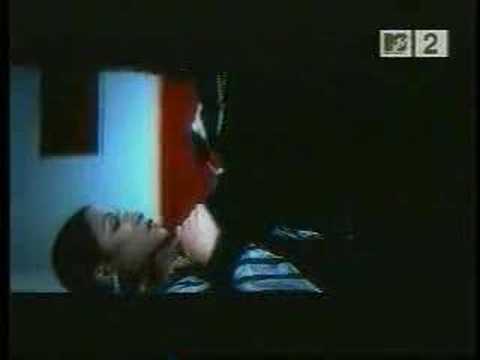 This is not an industry that values women for their actual talent. We need to demand more of it.