Lynx Lodge promo 'not in keeping with our values' 
Last week I exposed the fact that Woolworths was in bed with Lynx in a promotion based on female servitude and sexual objectification.
 Today Woolworths has announced they've broken up. 
Here's a letter the grocery corporation sent Collective Shout supporter Jade today:
 

"Thank you for your email to Woolworths concerning the recent Lynx Lodge marketing campaign. A number of customers have contacted us and expressed their concern about Woolworths' involvement in this promotion which was primarily focused on an associated competition to win dirt bikes.

 We have reviewed this activity and agree that the nature of the overall Lynx Lodge promotion is not in keeping with Woolworths' values as a company. As a result we have spoken to the manufacturer and taken steps to remove the association between the Woolworths brand and the Lynx Lodge promotion. We sincerely apologise for any offence caused.

Kind regards,

Woolworths Supermarkets"
We are pleased Woolworths has responded to community concern including from customers and shareholders. We also hope they won't make the same mistake again.
But Lynx Still Stynx
Woolies might have done the right thing. But Lynx still stinks. That's why we've launched our new Lynx advertising parody on You Tube today. Please watch it and share!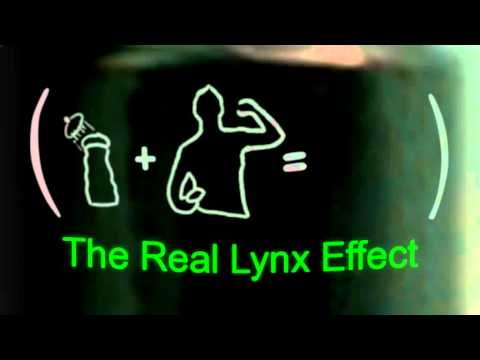 Unilever Stynx Too
Parent-company Unilever continues to justify its anti-women behaviour with patronising and condescending cut-and-paste responses to the many who have complained.
Kath at Fat Heffalump has had enough of the P.R spin. She takes apart Unilever's response here.
Well, well, well. I got a response from Unilever regarding my complaint to them about their Lynx Lodge campaign. Brace yourselves for some of the worst correspondence to a customer complaint that you are likely to see: Read the entire post here.
Unilever's new product to 'wash away the skank'
Ms Magazine exposes a new Axe body wash called Snake Peel, to 'wash away the skank'. Lynx is the equivalent of Axe, which is the US brand name.
"I noticed a website address scribbled on the body of the man in the third storyboard. So I visited www.thefixers.com and found The Fixer Show, a faux-talk show made by Axe and dedicated, apparently, to advice for men. Each of The Fixer's five segments corresponds to a new Axe body wash. In the Snake Peel segment, I learned that "questionable hookups" whom you might wish to "scrub away" include: "the geriatric, the bedridden, the lazy eye, the girl that has way more muscles than you, which is sexy only until she has you pinned down and she's asking you to call her Frank …" And more! For three minutes! Thanks, Axe. You sure know how to make a girl feel special".

That's right, a man can use this Axe body wash to rid himself of any traces of sex with women who are sick and disabled (and skanks as well, apparently). Because who could possibly find these women attractive? They must be erased from the body and mind. I'd like to know what disability rights groups think of Unilever's degrading and demoralising depictions.

 
Sexism: alive and well in Australia, published last week by ABC Unleashed, is reprinted today on Online Opinion.
Collective Shout has had three wins in less than a week. It shows what's possible when individuals speak out. If you haven't done so already, please join Collective Shout  and we will see even greater things. Also find us on Facebook.
Read this: Getting corporate giants to buckle by BodyMatters Australasia, documenting Collective Shout's recent victories.