Do something good for Christmas.
Support Sharni Montgomery's campaign for Afghani women
Australian woman Sharni Montgomery is giving her all to help women writers in Afghanistan, through a fund-raising run next month to raise money for the Afghan Women's Writing Project.
Sharni , who describes herself  as living with a cowboy and her son in a one-horse town (Hay , NSW) and who has been training in the midst of a locust plague, explains the project here: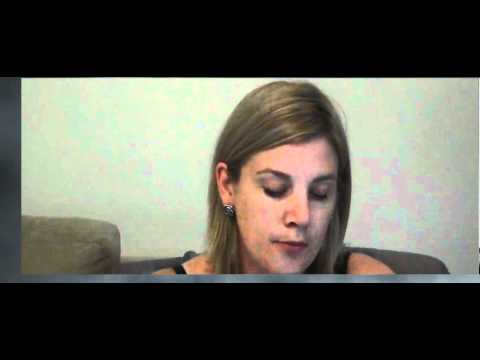 Sharni asked me to lend my support to her efforts. I was happy to join Jane Kennedy, Sarah Wilson and Wil Anderson in doing so. Here's the endorsement I wrote for her:
I am a writer. I have been a writer for many years. I love working with words. I express myself in writing. I am free to write pretty much whatever I want. It is a freedom I have probably taken for granted – the freedom to convey my opinions forthrightly and passionately, without anticipating silencing or punishment. But many women in the world are not so fortunate. They are not given this opportunity. They are denied the tools of the writing trade and modern methods of communication.

Sharni Montgomery is doing something about that, though her self-initiated fund-raising run to help the women of Afghanistan access, enjoy, and be empowered by writing. As one Afghani woman who has taken part in the women's writing project says: "I began to write whatever was in my heart. The writing project gave me a voice…gave me the courage to appear as a woman. I wonder how big the change in my destiny is because of this project?"

Please support Sharni so that women like this can have the opportunity to change not only their destinies but the destinies of women like them – and perhaps the destinies of their country.

Thanks for giving me the opportunity to lend my support to this vital project.
Sharni posted an update 'I get a little bit closer' on her site a few days ago.
Details of how to pledge are on her site.
Ruby Who? Delightful, charming film about a little girl who discovers she's OK just the way she is
Feeling the need to go out on a positive note at the end of the year, here's a wonderful project by my friend, filmmaker and photographer Hailey Bartholomew.  I've been a fan of the work of this young Brisbane woman for some years now – that's why I commissioned an image from her for the cover my book Getting Real: Challenging the Sexualisation of Girls. What she gave me was perfect for the book.
Hailey has just launched the 'I like to be me' project to help children recognise their value and worth.  Central to the project is her short film 'Ruby Who?' which is supported by quality worksheets, 'I Like to be Me' badges, stickers and more.  She asked me for a testimonial. I wrote this:
You can watch a trailer for Ruby Who? below.